Lisa Budianto, MS, IEC
Lisa Budianto is a Certified Independent Educational Consultant and the founder of Your Education Connection in Huntington Beach, California. Lisa provides advice and guidance to high school students throughout the college search, application, and admissions process.
She also offers on-going support for students as they transition from high school to college; guiding students to the necessary resources which may aid in their success. She meets with students and parents to learn about their challenges and situation before designing an individualized program for each student.
Independent Educational Consultant Certificate
University of California, Irvine
Master of Science, Health Care Administration
California State University, Long Beach
Bachelor of Arts, Behavioral Science
California State Polytechnic University, Pomona
Higher Education Consultants Association
Professional Member
Recent College Admissions Acceptances
Boston University
Cal Poly, San Luis Obispo
California State University, Long Beach
Chapman University
Loyola Marymount University
Mass. College of Pharmacy & Health Sciences
Northeastern University
Santa Clara University
San Diego State University
San Francisco State University
University of California, Davis
University of California, Irvine
University of California, San Diego
University of California, Santa Barbara
University of California, Santa Cruz
University of Pittsburgh
College Visits
Azusa Pacific University
California Baptist University
California Institute of Technology
California State Polytechnic University, Pomona
California State Polytechnic University, San Luis Obispo
California State University, Fullerton
California State University, Long Beach
California State University, San Bernardino
Carnegie Mellon University
Case Western Reserve University
Chapman University
Claremont McKenna College
Concordia University Irvine
Golden West College
Harvey Mudd College
Irvine Valley College
Loyola Marymount University
Mount San Antonio College
Northwestern University
Oberlin College
Occidental College
Orange Coast College
Pitzer College
Pomona College
Purdue University
Reed College
Saddleback College
Santiago Canyon College
Scripps College
San Diego State University
Soka University of America
University of Arizona
University of California, Berkeley
University of California, Irvine
University of California, Los Angeles
University of California, Riverside
University of California, San Diego
University of California, Santa Barbara
University of Chicago
University of Michigan
University of Notre Dame
University of Pittsburgh
University of Redlands
University of San Diego
University of South Carolina – Columbia
University of Southern California
Vanguard University
Whittier College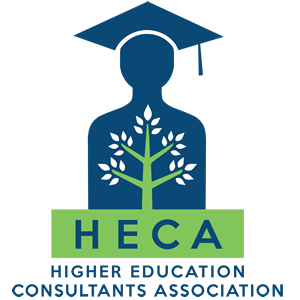 For many high school students and parents, the college search, college application and college admissions process may feel daunting and overwhelming. A certified Independent Education Consultant may provide valuable support and guidance to both high school students and their parents.
Middle School Students
Lisa provides support to students in middle school by offering valuable tips and tools to improve their time management, organizational, and study skills. Students are encouraged to explore their various interests and consider participating in extracurricular activities. Lisa may help students with high school course selection and guide parents in determining the best high school for their child.
High School Students
Lisa provides support to 9th-12th grade students by developing a four year academic plan, including high school course selection (Honors, AP, IB), college prep tests (PSAT, SAT, ACT), and time management and organizational skills. Personal interest and learning assessments may help students narrow down their college major and career. Lisa guides students to useful resources to aid in their research efforts and helps students create their own balanced college list and college application timeline, helps prepare students for college visits and interviews, and offers assistance reviewing college applications and personal essays.
College Students
Your Education Connection also helps students currently enrolled in college by assisting with time management and study skills, college major exploration, class scheduling, and consultation regarding disability accommodations.
Students with Disabilities
With years of experience working at a Disability Services center on a college campus, Lisa provides specialized advice to college-bound students obtain the resources they need to gain equal access to the curriculum. With experience working with university students and professors, Lisa can assist students with disabilities in navigating the system and connecting with the appropriate resources on campus. Students learn about possible academic accommodations that may be available for students with disabilities, and are offered the tools they need to self-advocate.
Lisa has counseled and coordinated academic accommodations for college students categorized within the following special populations: Learning Disabilities, Autism Spectrum Disorders, Psychological (including Depression, Anxiety, Mood Disorders, PTSD), Vision, Auditory, permanent or chronic medical, as well as temporary medical conditions.
Lisa has also specialized in the coordination of care for students in need of psychological and psychiatric services. She has assisted students with both on-campus and off-campus referrals to therapists and psychiatrists, helped students schedule psycho-educational testing to diagnose learning disabilities and ADHD, and offered advice to students on how to communicate with college faculty and staff regarding their needs for accommodations, mid-quarter withdrawal, and post-hospitalization follow-up.
Academic Support
Learn how you can excel
---
Lisa provides every individual student with the necessary support and guidance to encourage their academic success. Lisa meets with students and parents to learn about their challenges and situation before designing an individualized program for each student.
Time Management – Application Timeline
Students may receive guidance on valuable time management skills and assistance in developing their own college application timeline.
Organization – Create a Plan
Students may learn helpful organization methods and strategies.
Study Skills – Exam preparation
Students may receive guidance about exam preparation, as well as the chance to learn and practice study skills which may be vital to their success in high school and in college.
College Applications – Review
We will review college applications before submitting the final version to colleges.
Personal Essays – Brainstorming and Editing
Students will receive assistance in brainstorming for personal essays, and will have their essay drafts reviewed.
College Preparation – Prepare for the Transition
Students will receive guidance to improve their transition from high school to college.
Disability Accommodations – Equal Access to the Curriculum
Students will receive expert help navigating services and disability accommodations on a college campus.
Your Personalized List of Colleges
It is important for students to develop their own list of colleges to help determine which schools will be a good fit.
Each student has their own individual learning style, educational needs, career goals, and personal circumstances. Lisa spends time getting to know both the student and parents, and gathers information about their unique situation to help create the best list to start their college application process.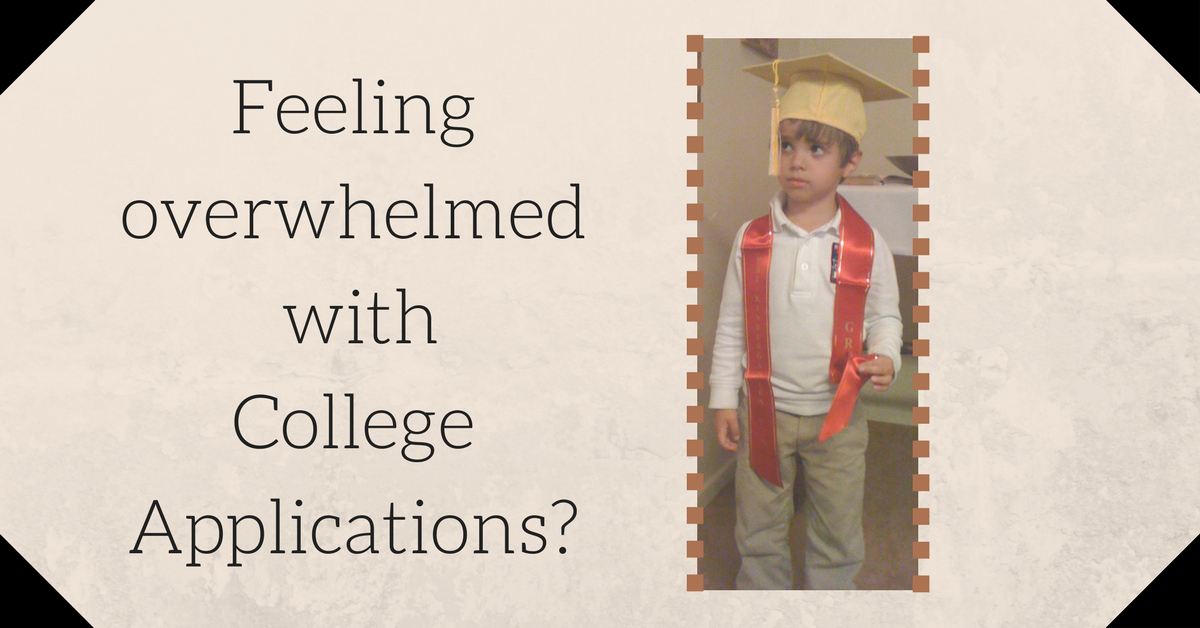 Creating a Balanced College List
Assessments – Who are you?

---
It is helpful for some students to take a Personality, Interest, and Learning Style assessment before exploring college majors and potential future careers. Students should consider their type of learning style and determine which type of college will best fit their style of learning. Student-faculty ratios, class sizes, availability of academic advisers and mentors, and many other factors are important for students to consider when choosing which colleges to apply to.
Interests – What interests you and what are you passionate about?
---
Students should explore different areas before deciding on a potential college major and/or future career. They may also wish to consider potential research and internship opportunities, athletic teams, clubs, and other organizations which appeal most to them.
Individual Preferences – What type of school fits you?
---
Students may need to cast a wide net and develop a list of colleges that are a good fit for them personally, rather than settling for the exact same list of schools as their friends and fellow classmates.
Number of applications – 

How many colleges to apply to?
---
Students often wonder if there is a magic number of schools in which they should apply to. Some students may have their heart set on just one Ivy League school and others may invest hundreds of dollars in application fees to ensure successful admission and increase the number of choices they'll have. Students should develop a balanced list which includes a variety of reach and schools. After all, you only need to be admitted to the right school for you!
Academic Fit – 

G.P.A. & Test Scores
---
Although straight As and a perfect SAT score will be very helpful, even a flawless academic record won't absolutely ensure you admission to any and every school in which you may decide to apply.
Application Deadlines – 

Early or Regular Decision?
---
Students often wonder whether they have a better chance of admission if they apply Early Decision or Early Admission, or if it's best to avoid a potentially binding admission by waiting until the Regular Decision deadline. Lisa can help you develop your own personal strategy about when to apply to each of the various colleges on your list.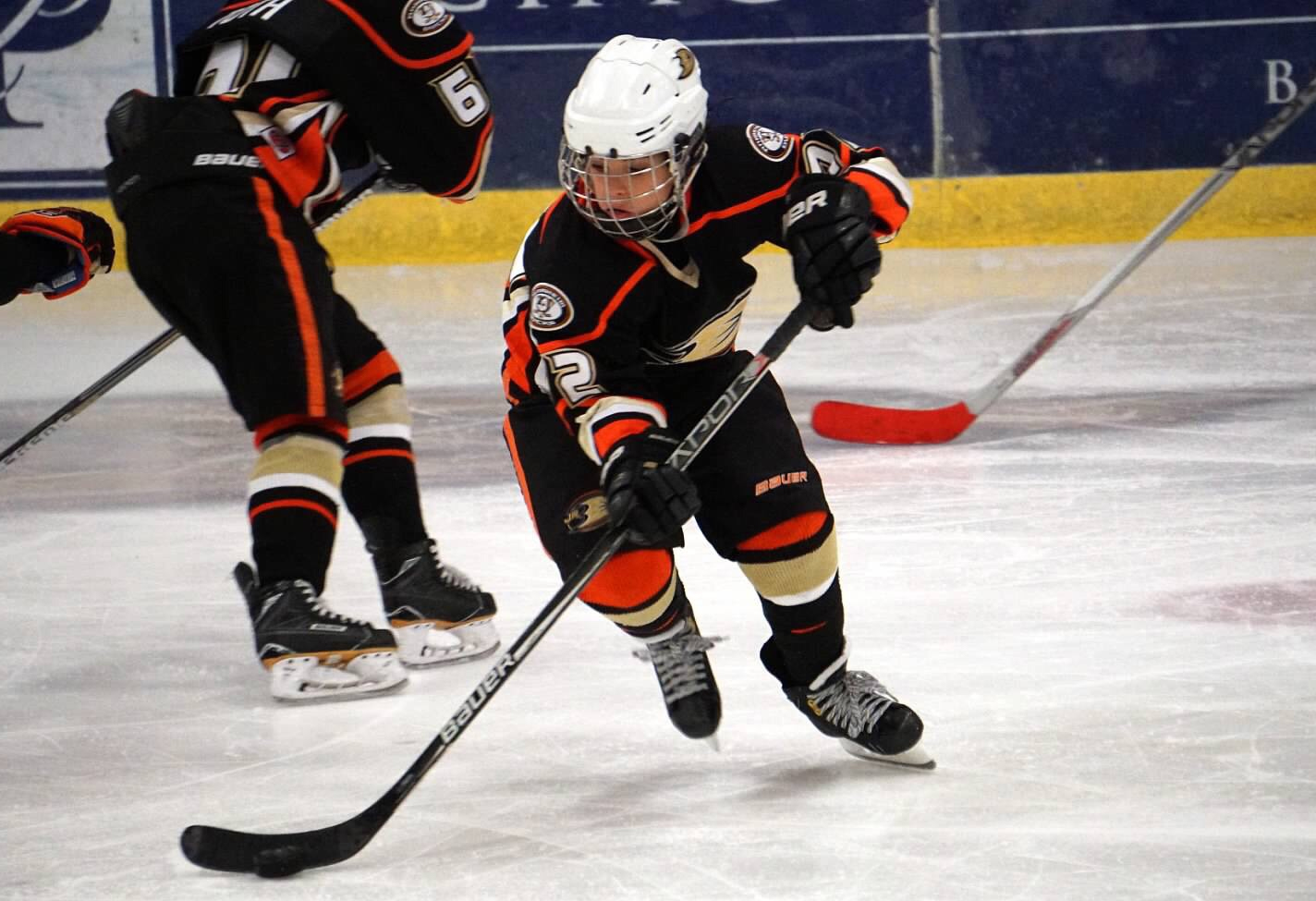 Athletic Recruiting
College-Bound Student-Athletes
With nearly 8 million athletes in high school sports, navigating the student athlete recruiting process in the right way at the right time is crucial!
Lisa has specialized training in counseling college-bound student athletes and can offer advice and support to high school students and their parents on how to begin communicating with college coaches in an attempt to land a spot on a college team!
Timing is vital, and Lisa recommends that student athletes begin working with her by the fall or early winter of their sophomore year of high school for the best chance of playing their sport at the right college!
Service Packages
Initial Consultation (90 Minutes)
---
An Initial Consultation with Lisa is scheduled to last approximately 90 minutes. Both the student and parent(s) attend this introductory meeting. Lisa will review your student's academic file and explain the services offered by Your Education Connection.
*Please provide student's transcript and college prep test scores prior to the Initial Consultation.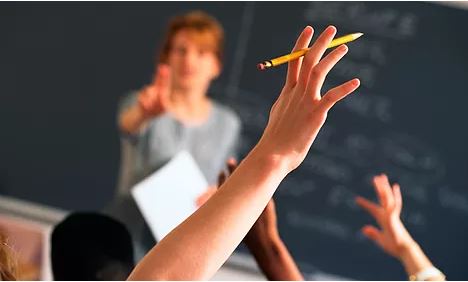 High School Students
Freshmen – 4 sessions
Sophomores – 5 sessions
Juniors – 6-8 sessions
Seniors – 6-8 sessions
Comprehensive College Plan
up to 16 sessions (90 min.) during 10th – 12th grade
High school students should begin working with Lisa during their sophomore or junior year and continue through until senior year. Services include: academic record review, an academic plan; time management, organization, and study skills; review of resume and extracurricular activities; college application requirements; brainstorming on personal essay topics and letters of recommendation; personality and/or learning style assessments; college major exploration and future career direction; guidance about summer options, college research, financial aid options, and preparation for college visits and fairs.
Students will also receive assistance in developing a balanced college list and application timeline, and early decision/action strategies. Lisa will provide a comprehensive report for each student containing information about colleges that may be a good fit for the student based on their specific situation, needs, preferences and educational plans, and will offer guidance about college campus resources, disability accommodations, as well as overall preparation for transition from high school to a successful first year of college.
Single Sessions – (90-120 min.)
Students may also choose to work with Lisa by reserving individual blocks of time to work on a specific topic which may include the following: college application timeline, college visit and fair preparation, college prep. testing recommendations, financial aid, organizational skills, advice on how to research colleges, resume review, essay topic brainstorming, or essay feedback.
Middle School Students
7th/8th grade – 3 sessions
College Students
Undergrad Students – 4 sessions (90 min. each)
Lisa provides guidance and support to current undergraduate college students. Depending on each individual student's needs, this may include: academic record review, personality/learning assessments, college major and career exploration, referral to helpful campus resources, as well as time management, organization, and study skills.
Transfer Students – 6 sessions (90 min. each)
Lisa also assists current college students who are interested in transferring to another college. Services may include: academic record review, developing a transfer plan, personality and/or learning assessments, college majors and career exploration, scholarships and financial aid, college visit and college fair preparation, essay topic brainstorming, preparation for interviews, helpful campus resources, as well as guidance on researching colleges, developing your balanced college list, and college application review.
Frequently asked questions
How can an IEC help me find the right college?
An IEC has more time and ability than a school counselor to provide each student with 1-on-1 attention. A Certified IEC has the knowledge and skills to assist each student with their own personalized college search, as well as the application and admissions process. An IEC offers each student individualized support and guidance throughout this intricate and possibly stressful process.
A Certified IEC spends a great deal of time getting to know the student and parents so they fully understand the student's needs, interests, personality, and educational and career goals. An IEC helps a student determine the factors they want and need in a school, and then helps the student create a list of potential colleges which are the right fit for the individual student.
How does an IEC know about various colleges?
A Certified IEC spends a lot of time traveling to visit various colleges, corresponding with admission officers, touring college campuses, and determining the type of academic and social environment offered to students at various colleges. This provides students with a deeper understanding about a school than they might receive by taking a virtual tour or reading about the school in a college blog. An IEC can help a student weigh the pros and cons of each college, and examine important factors such as merit and financial aid, the location and type of school, athletics, clubs, and organizations, class size and student faculty ratios, as well as the specific majors and type of academic support available to students.
What exactly does an IEC do?
A Certified IEC meets with a student and their family in order to understand the family's specific situation, and the student's individual needs, educational plans, and future career aspirations. An independent education consultant is not employed by the admissions office at a particular college. Instead, an IEC is working for a student to help determine the right fit school for that individual. Rather than trying to convince a student to attend a particular college, the objective of an IEC is to help each student find their best fit school. As a personal advocate for the student, an IEC may provide support to the student and family throughout the college search, application, and admissions process, and provide unbiased support to the student if they are faced with a difficult decision making process. Rather than trying to make a particular school feel right for a student, an IEC is here to support and guide a student and their family to find the right school for the individual student.
Contact Lisa
(949) 579-0005
Lisa@YEConnection.com
To send a message, please submit the form to the right! We will get right back to you with an answer to your question!
Common Questions about Applying to College
How can I afford college?
Financial Aid Options
Scholarships, Grants, Merit Aid, and Work Study can help students avoid taking out school loans; the importance of the FAFSA and/or CSS Profile.
Finding the right college
Create a balanced college list
Guidance in developing your personalized college list:  research colleges, prepare for college visits, and evaluate important factors to choose the schools that are the right fit for you.
When should I apply?
College Application Timeline
Develop a strategy and your college application timeline: consider early action/decision deadlines, brainstorm, write, and edit personal essays, review applications, prep for interviews
Choosing a major?
College Major & Career Exploration
Learning style assessments and interest surveys may provide personal insight that is helpful as you explore college majors and potential careers.